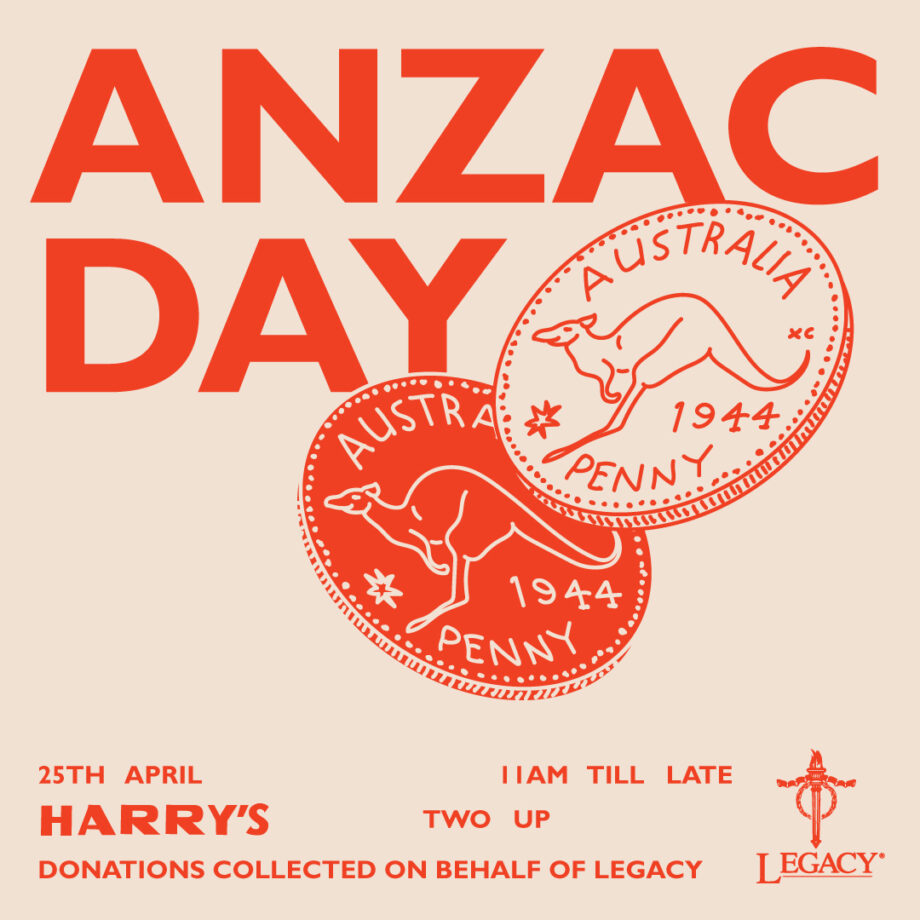 This ANZAC Day, join us as we remember and raise a glass to those who have fought for & represented our country.
We're open from 11am, with 2UP in Public Bar, bookings available & walk-ins welcome all day.
All profits from our Toohey's New Keg are donated to Legacy Sydney.
All welcome.
For reservations over 20 guests. please email .
Harry's Comedy Every Monday I.D. Comedy & Harry's presents. The new home of Comedy… More
We're open Surry Hills. Currently taking bookings for groups of 2-20 guests. Book Now… More