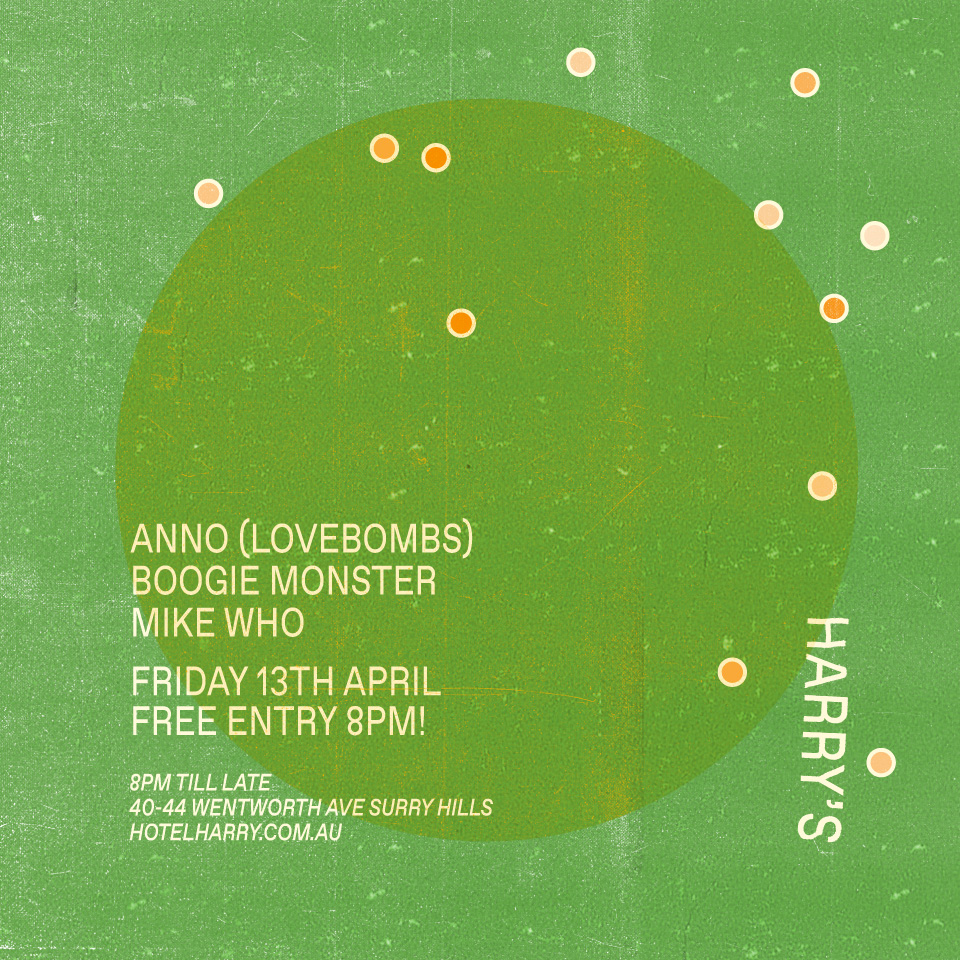 APR 13 – Anno, Boogie Monster, Mike Who
This week we're back at it with three gents who know how to move Harry's. All Night Long.
Anno ( Lovebombs)
One of our go-to DJs and an avid plants lover! He bloomin' brilliant behind the decks upstairs and knows the name of all our favourite fronds.
BoogieMonster #StrictlyVinyl
No-one digs as deep as the Boogie Monster! And that's why we continually ask him back! His collection of disco and boogie is a winning combination!
Mike Who
Mike who? Mike Whooooooo! The funkiest of the funkiest he's got his hands in a few pies – Midnight Swim, Freedom Sounds and other quality nights around town! It's always an honour to have him get us started on a Friday night!
Harry's Comedy Every Monday I.D. Comedy & Harry's presents. The new home of Comedy… More
We're open Surry Hills. Currently taking bookings for groups of 2-20 guests. Book Now… More