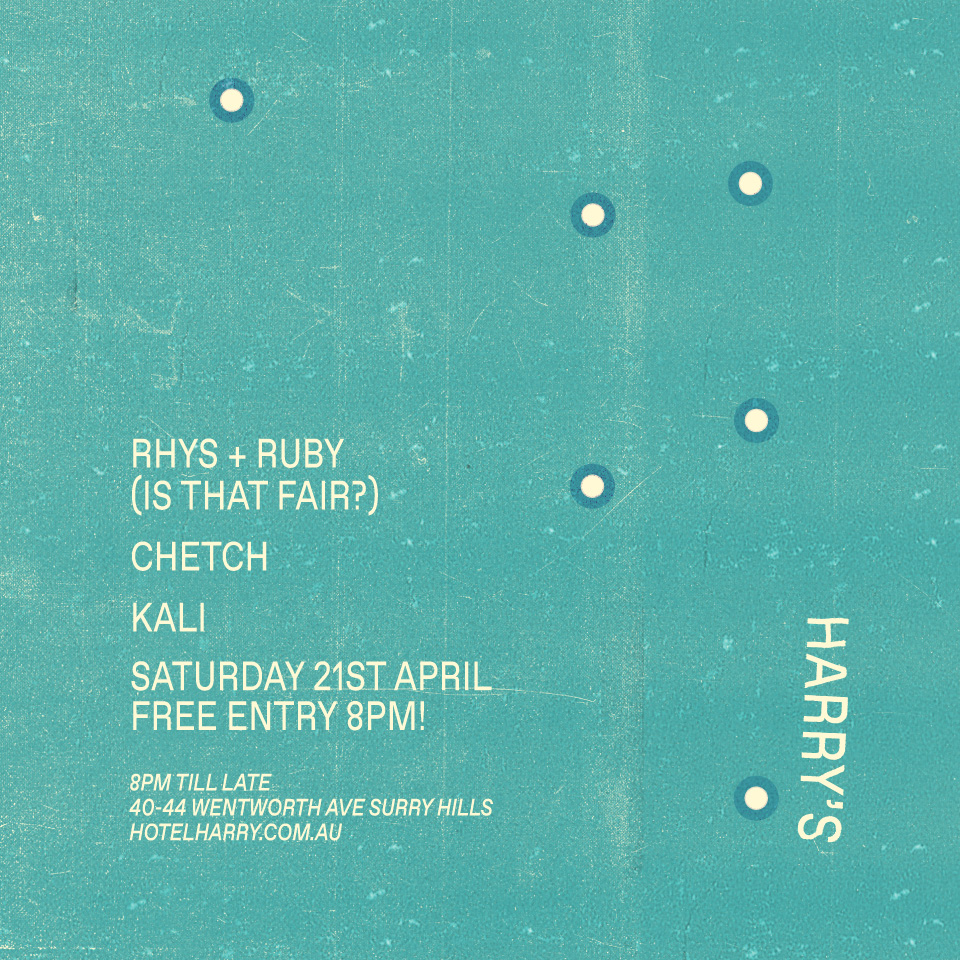 APR 21 – Chetch, is that fair? & Kali
is that fair?
is that fair? are known for their eclectic taste of house and disco, playing what's good on their weekly Bondi Beach Radio show. This Saturday we're excited to hear what they have in store for the Harry's dance floor!
Chetch
We're stoked to have Chetch joining us this weekend at Harry's! Expect some smooth house, and some breaks-y vibes to get you through this Saturday night.
Kali
She's been at it for long enough for you to know that there's never a dull moment with Kali behind the decks. You can be sure she knows how to get a party started with her extensive collection of the finest house and disco.
Harry's Comedy Every Monday I.D. Comedy & Harry's presents. The new home of Comedy… More
We're open Surry Hills. Currently taking bookings for groups of 2-20 guests. Book Now… More