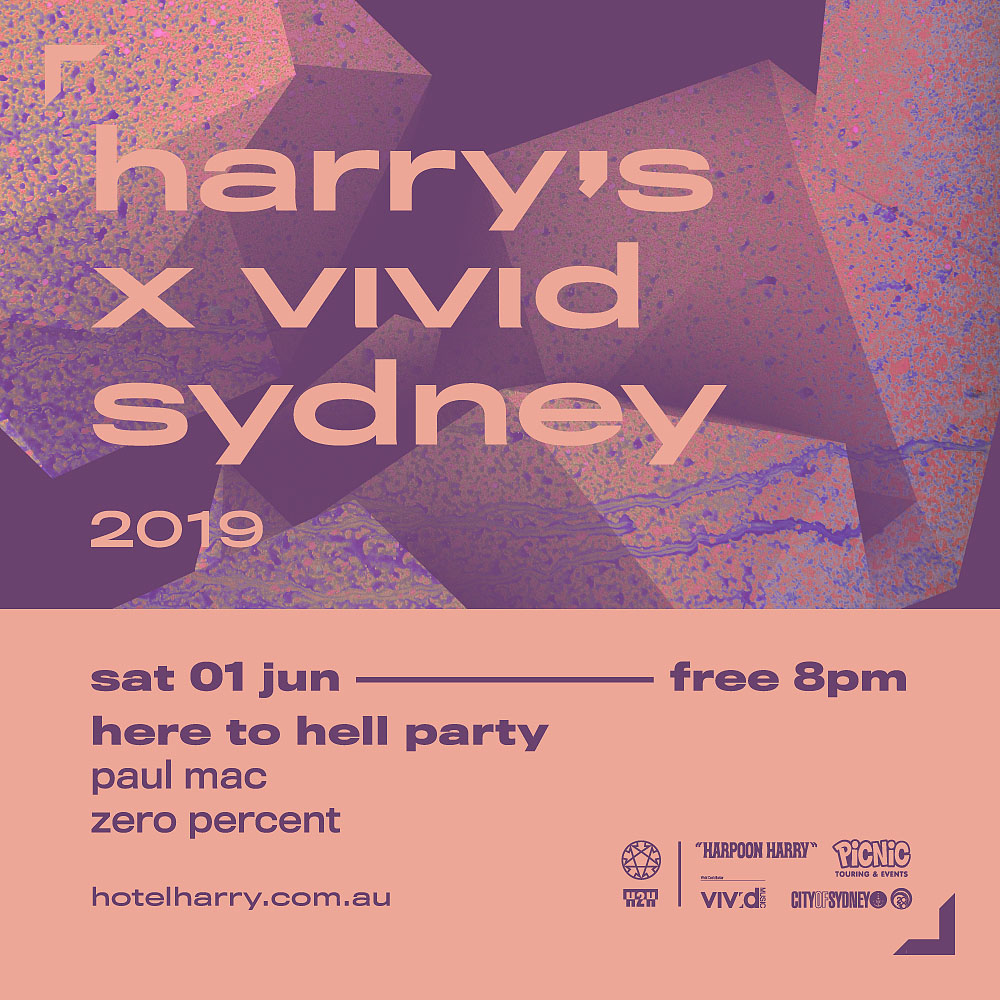 Harry's x Vivid Sydney: Here To Hell Party
Here To Hell is a label created by Kim Moyes and Mike Callander, the title is inspired by the Johnny Cash song and it celebrates the pointless of everything thus it's the perfect reason to do what makes you feel good. And that's exactly what they'll be doing when they take over Harry's for Vivid.
Headlining will be none other than Paul Mac, one half of stereogamous, who's honour roll will make you wonder what you've done with your life. He's won and been nominated for ARIAs, played in seven different bands and that's not even counting when he played with Silverchair. He's also remixed artists like INXS, Powderfinger, Grinspoon, Placebo…the list goes on.
Paul Mac is an icon in the Australian music scene and as his first new work in a while is released on the label is only fitting he joins us for a journey of Here to Hell.
Supporting Paul Mac is Zero Percent, the faces behind Here to Hell, Kim Moyes and Mike Callander. Moyes is one half of Australia's electro-dance group The Presets, a group that has toured the world countless times and are seen as a pivotal force in the dance music revolution that occurred in Australia. Callander is one of Australia's most iconic techno DJs and producers having played at infamous institutions like Honkytonks. He's also toured the world and now holds down a long standing residency at Melbourne venue Revolver.
Harry's Comedy Every Monday I.D. Comedy & Harry's presents. The new home of Comedy… More
We're open Surry Hills. Currently taking bookings for groups of 2-20 guests. Book Now… More