SEPT 29 Harry's: Motorik Vibe Council Presents Francis Xavier, Mclean & Mai, CSMNT61 • Vivi
Vibe Council form like Voltron when called upon by those in need of dance-floor catharsis. Having just finished up a nationwide tour in celebration of their Label's 5 Year Compilation, The Motorik VIbe Council are ready and waiting for you.
Francis Xavier
Francis is no stranger to those familiar with Motorik; he's the quality control of every record, the gatekeeper of audio production, the encyclopedia of vintage synths, he's called the wizard for a reason and it will certainly be heard at Harry's.
CSMNT61
CSMNT61 are a brotherly duo of dark mages living in and around Sydney and outer space. Between juggling a trans-continental workflow and a room full of unhinged analogue equipment, they make techno that is the beginnings of a new sound emanating from Sydney's electronic underground.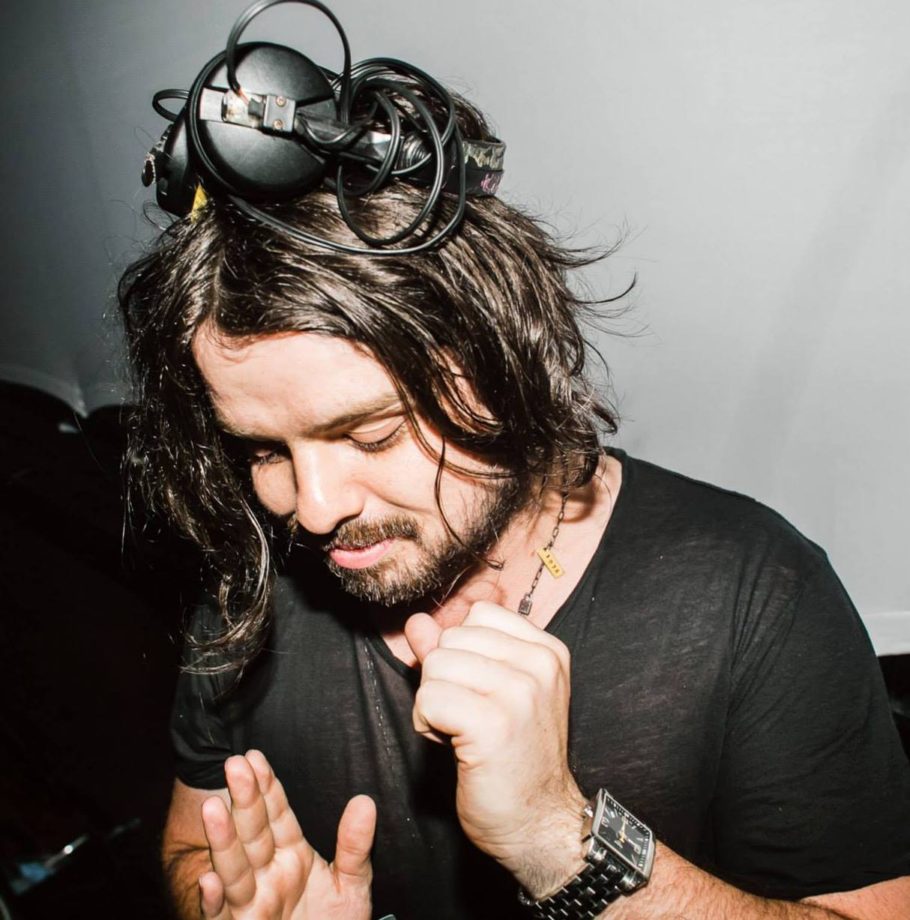 Vivi
Vi is a founding member of the Motorik massif, self-recognised maker of mischief and the unrivalled warehaus whisperer.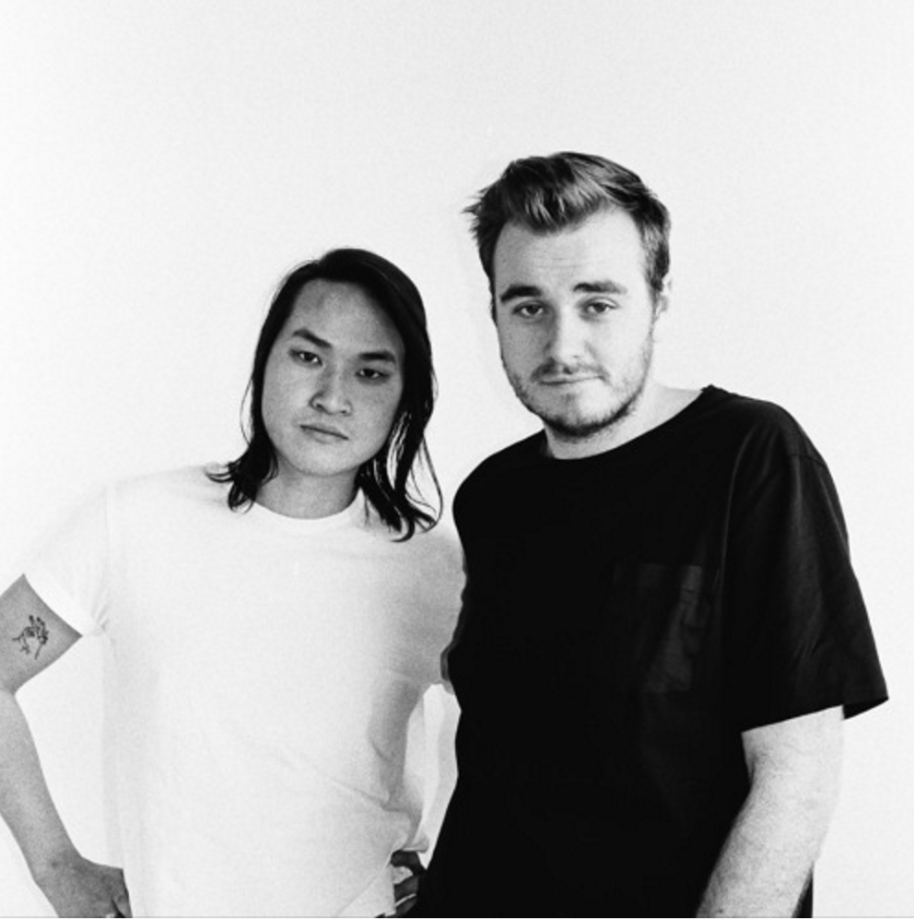 McLean & Mai
Two men, in a room. Playing with computers, playing with synthesizers, playing with their minds. They studiously ignore any social media discussion of "what is techno?", for they know that, deep down inside, they are techno, for they have rhythm a la Roland, and as Roland creates the future, and techno is the future, they must be techno.
—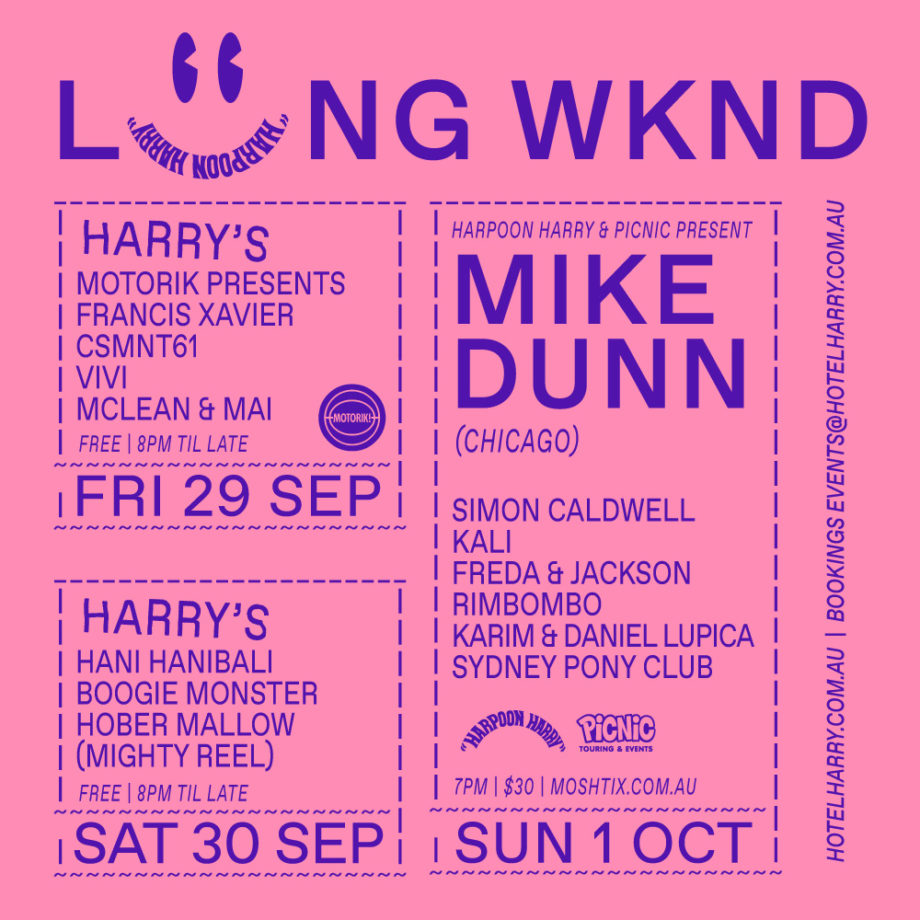 HANI HANBALI, MARTY DOYLE AND HOBER MALLOW – SAT 30TH 8PM TIL LATE
Hip-hop led him to jazz-fusion and rare groove, before the arrival of acid house and techno in Sydney took him down the rabbit holes that open in Chicago and Detroit. With enviable skills behind the decks and a collection that has its roots in soul and beyond, his selections are the perfect accompaniment for these warm spring nights!
—

Hober Mallow (Mighty Reel 2ser)
When it comes to house, funk, boogie and low slung disco edits, Hober Mallow is your man. His long running show on 2ser FM – Real Radio, "Mighty Reel", is a curation of loose grooves to gear you up for a weekend of shenanigans.
—
Hani Hanbali
"I collect weird, old records." 
– Hani Hanibali, 2017
It's true. Hani Hanibali is making a name for himself as the DJ that's into every sound. His selection is always soulful, authentic and considered. The same goes for his stylings of house, disco and boogie obscurities. Hani's set will go down a treat and is best matched with a negroni from the bar at Harry's!
Harry's Comedy Every Monday I.D. Comedy & Harry's presents. The new home of Comedy… More
We're open Surry Hills. Currently taking bookings for groups of 2-20 guests. Book Now… More