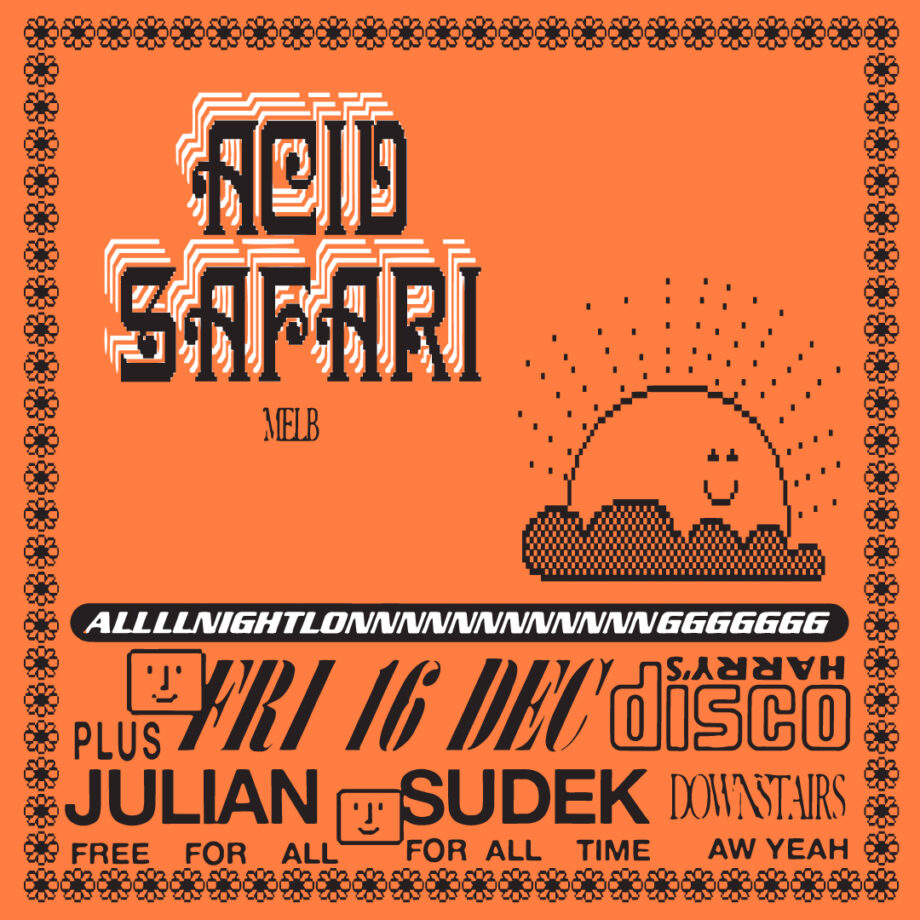 FRIDAY DECEMBER 16
ACID SAFARI (MEL)
ALLLLNIGHTLONNGGGGGGG
DISCOTECHNO SUPER MERCADO 
plus
JULIAN SUDEK (downstairs!)
—
Spanish sensation ACID SAFARI takes the wheel at the good ship harry for one of our famous alllllnightlonggggggg partysessions. part of melbourne's stable music family, he's one of the best selectors in the field of house and techno – viva Espana! it's a disco techno clearance sale – get your finest good times, free forever, upstairs in the party palace. 
FREE ENTRY / DEEJAYS FROM 6 PM / OPEN TILL 3 AM
Join us for a pre-dancefloor feed down in Public Bar, or save a spot for you and your mates in the lounge for drinks.
Harry's Comedy Every Monday I.D. Comedy & Harry's presents. The new home of Comedy… More
We're open Surry Hills. Currently taking bookings for groups of 2-20 guests. Book Now… More