Welcome friends,
LONG WEEKEND OPENING HOURS
12PM -3 AM EVERY DAY!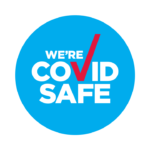 Your safety is our priority.
We want you to know that we are committed to keeping you safe.
Harpoon Harry is a registered COVID SAFE venue with a Covid-19 safety plan in place.
We hold the health and safety of our patrons and staff (the local community) with the utmost importance.
Please do not hesitate to contact us should you require any further information about our Covid-19 plan in place in our venue.
For groups of 2-9;
For groups of 10+ & corporate events;
Enquire Now
Hotel Harry sits proudly as one of the leaders of Sydney's most artistically vibrant precincts.
The independent, heritage-listed Hotel Harry is set in the cultural heart of Surry Hills and the CBD. The building marries century-old architecture with a speakeasy feel and stylish, contemporary service.
BOOK A ROOM
ENJOY A SLEEP IN AT HARRY'S WITH A MIDDAY CHECK-OUT!
We are here with some good news. Almost too good.. but it's true! Here… More