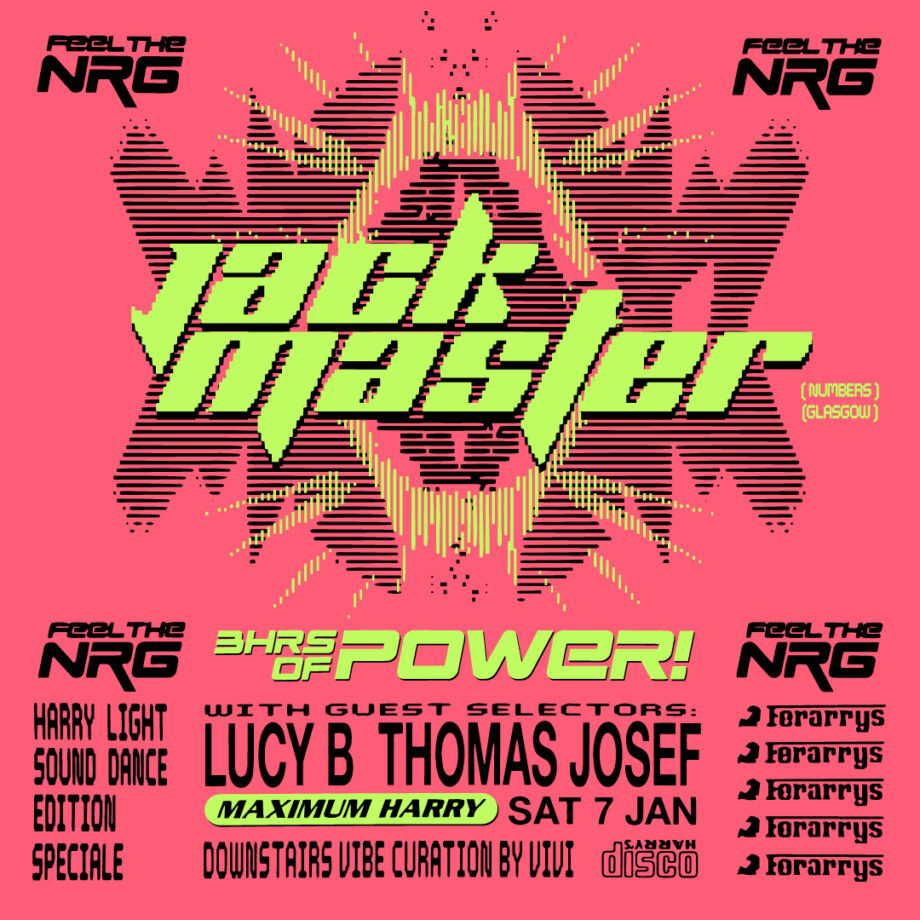 Harry's Presents JACKMASTER
We invite internationally renowned selector JACKMASTER into the Harry Pleasuredome for a extendosession. Founder of Numbers, Scottish deejay royalty and an all-time party starter – gather all ya muchachos round and raise the vibration upstairs at Harry's. Take a trip thru house, acid, rave and tech-yes with the powerhouse producer for a peak celebration of vibrant party pump at the best joint in town.
Blowin' the doors down as we hoon into twenty-three in fine form – lessgoooharrryyyyyy and jackyabody! Thrive to survive in the best of party environments, with lush sound and frequency domination courtesy of our flavoursome residentés ASHLEA and THOMAS JOSEF on the platters that matter in support. It could not be more BUENO if we tried – harry is party time tonight – we're ready to do dancefloor damage.
FREE ENTRY / DEEJAYS FROM 8 PM TILL 3 AM
Follow the link below for more info, to RSVP & make a group booking
RSVP
Harry's Comedy Every Monday I.D. Comedy & Harry's presents. The new home of Comedy… More
We're open Surry Hills. Currently taking bookings for groups of 2-20 guests. Book Now… More