ROSIE DEACON – ARTIST IN RESIDENCE

Rosie Deacon x Harry's
For Harry's Surry Thrills Program, 15-30th September 2022.
Off the back of her recent collaboration with Ken Done, artist Rosie Deacon takes over the upstairs Diner with an immersive installation of super pop creations. Blurring the lines between contemporary art, craft and wearable sculpture, Rosie uses intense colours and tactile materials, often being found objects, that will transport you to a dream-like joyous forest.
Free
Everyday 12pm-late
Harry's Level 1
About Rosie:
Rosie deacon was born in Nyngan, central west slopes and plains, and growing up in regional communities such as Bathurst and Wagga Wagga, the artist was influenced to create a strong community-engaged craft practice.
Deacon uses easily accessible materials and what may be described as 'everyday junk' to create pieces that blur the lines between contemporary art, craft and jewellery practice. Deacon repurposes everyday materials such as synthetic eyelashes together with things like acrylic paint, expanding foam, jewels, glittery stickers and clay. The mash up of a diversity of materials affects the meaning of the work and how an audience may interpret the idea of artists' process.
*Rosie deacon in her studio at Parramatta artist studios, 2018.
Photos courtesy Parramatta artists studio.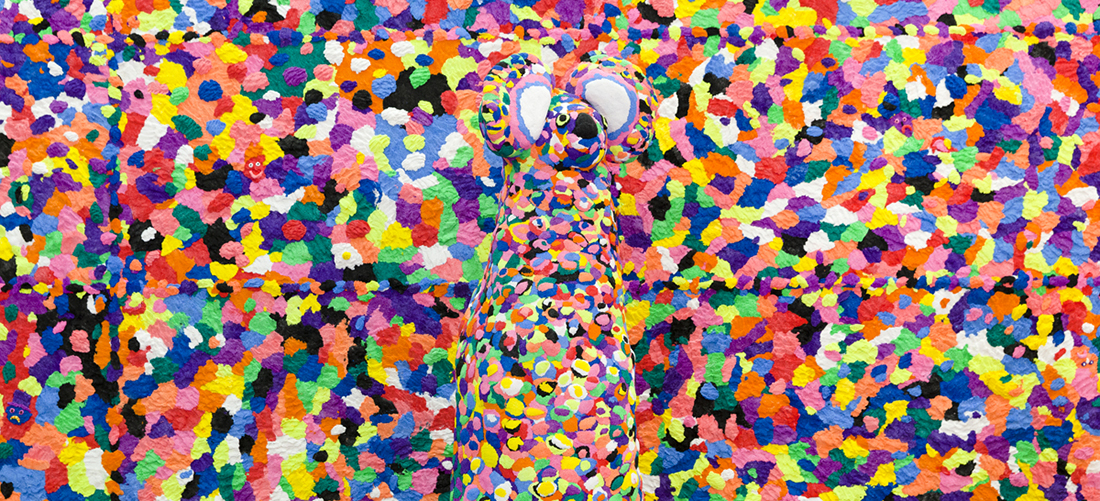 Harry's Comedy Every Monday I.D. Comedy & Harry's presents. The new home of Comedy… More
We're open Surry Hills. Currently taking bookings for groups of 2-20 guests. Book Now… More