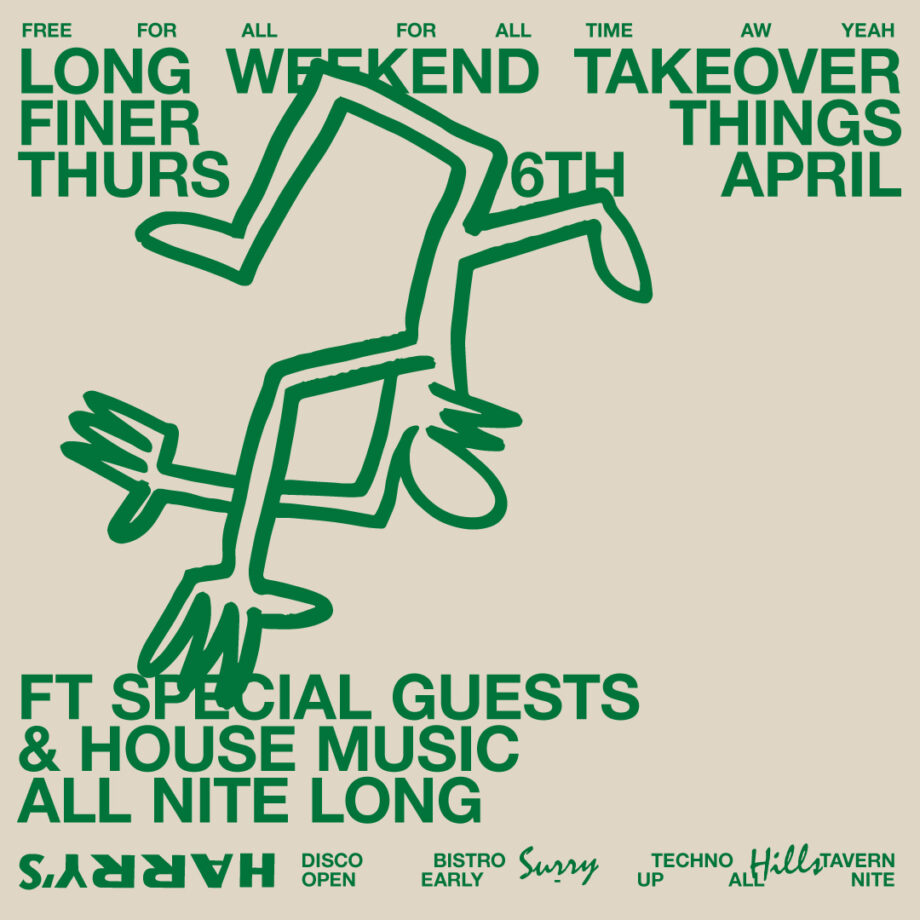 THURSDAY 6TH APRIL
LONG WEEKEND MODE ENGAGED.
Masterful curators and purveyors of all things fine, FINER THINGS kick off the long weekend on Easter Thursday with a red-hot takeover of Level 1 all night.
It's house music and special guests deluxe, ready to send.
You're either there or you're square.
THURSDAY 6TH APRIL / OPEN TIL 3 AM / FREE FOR ALL TIME
Fuel up before you get down and book a table for a pre-dance meal.
Harry's Comedy Every Monday I.D. Comedy & Harry's presents. The new home of Comedy… More
We're open Surry Hills. Currently taking bookings for groups of 2-20 guests. Book Now… More